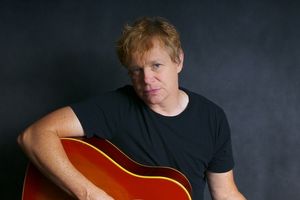 8 September 2022
Nashvillle
How did it get to be September already? The sun is sinking earlier and even with still very warm weather here in Nashville, I swear you can feel fall in the air.
A lot has happened in the past few months and I want to bring you up to date on what I've been doing and some exciting projects that are underway.
My Spring and Summer flew by. I turned in the first draft of my memoir TransElectric: My Life as a Cosmic Rock Star in mid- May. Now it is in the copy-editing phase (dotted i's, crossed t's, fact-chacking etc) and heading soon for printing of advanced copies for review. The actual release isn't until June 1, but it will be available for pre-sale on Amazon later this fall.
I am excited, proud, and humbled to announce that Sir Elton John provided the forward to my book. Believe me, this is an honor beyond any expectation. Just another testament to who he is! His generosity knows no bounds.
I am happy with the book, though it's pretty self-revelatory. I don't hold back on myself. My literary agent says "it's a page turner." My publisher/editor says it's really four books in one. You will know what he means when you read it. I realized as I was writing it what an incredible life I have had--in all ways. It will have an eight page glossy photo insert, along with photos within the pages. (I had to do some heavy duty forensic photo work to find some of these photographers from 40-48 years ago). Also, there were photos sent to me from my early years with Elton and others that I had never seen before! It's been wild. More on the book to come later in the fall.
Wendy Waldman, Deborah Holland, and I (The Refugees) recorded our first full Refugees album in 10 years in late April and early May in Los Angeles. It is fantastic, if I do say so myself! It's a different concept approach for us with great vocals and a stupendous band of musicians. We are releasing the album on January 23 and hope to do a few gigs in the next year. In fact, we have one scheduled and maybe one or two more in the LA area in late January, and we hope to schedule more after that.
I also spent much of the summer in LA reconnecting with old friends. In late June, I attended and spoke at my dear long-time friend Bobby Neuwirth's memorial. His legions of friends, were all devastated by the news of his death in mid-May. Bobby was an icon to those who knew him--through his music, his art, and his tireless, selfless work in recovery. Besides being a genius of sorts, he was the great connector of people. He was one of my early "discoverers" and mentors, and I will always be grateful for his hand in my life. (Even today, I feel his presence.)
While hanging in LA, I started working on a possible new project with one of those friends. I can't talk about it now, but if anything moves a bit more forward, you'll know. Could be very exciting. Bobby's hand is in that connection as well, no matter what happens with the project.
Another first for me happened this summer, besides finishing my book. I spoke at a huge corporate conference in front of several thousand people as a transperson. I acquired a speaking agency out of New York last year after I signed the publishing deal for my book. My very first booking was for the annual conference of the American Society of Association Executives (ASAE). YIKES! Trial by fire! I was petrified right up until the date on August 23. But with a little guidance and a LOT of preparation, it went extremely well. (I got to play a few songs as part of the talk--that helped a lot!).
Not one of the attendees knew anything about me except that I was the closing keynote speaker (they knew I was trans if they read the program). I was there to tell my story, but in a way unlike anything I have done before, to an audience that would not ordinarily come to see me. Probably 90% did not know a transperson (or knew they knew one). I was very grateful for the opportunity to tell my story and to share my experience in that way. Maybe, just maybe, a few people will think differently about those of us who identity as transgender.
Tanya's memoir classes and courses (SomaticWriting.com) are thriving, and we continue to enjoy our time in Nashville—though I always miss Maine. Speaking of Maine, my youngest grandchild, Rhys, turned four on September 5. No more babies! The oldest, Tobey, is 15 1//2 and driving with her learner's permit! Ugh--talk about feeling old!
At the very end of July I participated in a two-night production of Islands Revisited on the island of North Haven, Maine—a new look at the musical Islands I wrote over 20 years ago with the late Broadway producer John Wulp. The original musical director, Aaron Robinson, took on his original role, and also directed this new presentation. He and assistant director Eva Hopkins worked miracles with a smaller cast. It was so wonderful! I was fortunate to be a part of it. What an honor! Thank you Aaron, the cast, and Waterman's Community Center for all your efforts in making it happen.
One more thing: I will be in Boone, NC later today, where I will be playing my very first full live concerts in two and a half years at the Acorns & Antlers Songwriters Festival on Friday and Saturday. Can't wait!
The energy around me seems to be exploding. And after the darkness of the pandemic (I still wear a mask in public--haven't had COVID yet and don't want it), and all the absolute insanity of the world, I welcome every bit of it as scary, exciting, and unpredictable as it all is and will be. Who could have imagined I'd have a whole book coming out! Who knew that I would actually have a publishing deal and that Elton would write forward? Truth be told--my wife Tanya had everything to do with encouraging me to write it now.
Thanks to all of you who follow me, befriend me, and who have hung in with me for all these years. There is more to come.
May you stay healthy and have as much joy in your life as possible. Keep breathing. That's about all I have done. Somehow other stuff happened too.
XOX